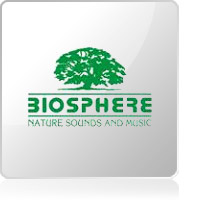 Biosphère provides products and accessories that promote wellness, the beauty of nature and relaxation. It has relaxing soundscapes, to help maintain balance in modern life.

Biosphère's CD is unlike other CDs on the market, it uses original sounds from nature. The "natural sounds" on the Biosphère discs are of excellent quality (no noise from cars, airplanes or parasites, but pure tone, without ending up tired of listening) and music is put together by relaxology experts!

Discover the Biosphère range at Greenweez and find the ideal sountrack to find inner peace, meditate, relax or simply find balance and help reduce the effects of stress of everyday modern life!


Produits de la marque Biosphère