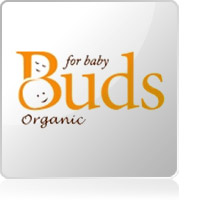 The Buds Organic range is the result of nearly 10 years of work and research. Buds Baby and Buds Mum Organic is the combination of different products for mums and babies, effective, affordable with no preservatives simply natural ingredients. Keep your baby's skin as natural as the day they were born with this delicate and pure range!

The use of organic ingredients of high efficiency are transmitted to the skin through the best emollients. The star ingredient, the Inca Inchi Amazon is recognised for its high proportion of polyunsaturated fatty acids that protect, heal and activately regenerates the skin.

All Buds Organic products are tested and approved by ECOCERT. In addition to being a natural product range, Buds Organic are also against animal testing.

Buds Organics helps nurture and care for baby's skin, and your own, with the world's largest line of, certified organic baby and mother care products, effective and natural skin care for you and your baby!


Produits de la marque Buds Organic