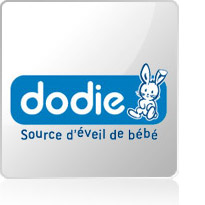 In 1960, Dodie revolutionized the world of baby bottles by launching the first triangular glass bottle. Since then, each of its innovations has changed the market for baby care: 3-speed rubber and silicone teats, special baby bottles, anatomical dummies, anti-colic teats and the "Softflow®" initiation bottles.

Today, Dodie is still a reference! The company knows a baby discovers the world primarily through the mouth and every step of this discovery is essential for its development. Dodie products range is specifically designed to allow babies to live well these milestones and to make each discovery fun.

Dodie has now launched a full range of BPA-free bottles including for some of them a remarkable feature: the twist base which makes the bottle easy to clean!


Produits de la marque Dodie