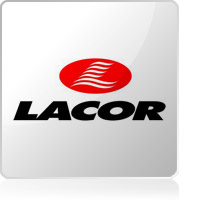 Since 1949, Lacor keeps on inventing innovative products, what makes it one of the best companies in its business line.
The Spanish company provides products that help satisfy all gastronomic desires. Whether it is for households or 5-star hotels, Lacor offers a complete range of high-quality cooking utensils: kitchen utensils of different sizes and shapes, pots and pans, kitchen tools... you will find everything you need to cook delicious healthy meals!
All Lacor products are manufactured in Spain, and most of Lacor cookware is made of 18/10 stainless steel.
Produits de la marque Lacor