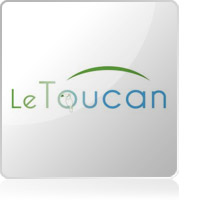 Le Toucan is a brand that is commited to providing products that are rich in natural ingredients and that promote well-being!

The brand was created by Georges Forestier, Biokosma France, in 1976, discovered in South America while watching toucans, great lovers of the small exotic cherry used in the product range. Le Toucan then went on to develop products that utilise their many benefits.

Georges Forestier was the first to propose acerola in Europe: the fruit, juice directly on the spot, which was very effective and had a unique taste.

Le Toucan is distributed by the Bioxydiet France group.

Discover the range of dietary supplements by Le Toucan: with dietary supplements, nature is at the service of your well-being!


Produits de la marque Le Toucan