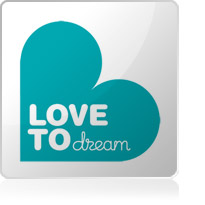 Love To Dream™ is about finding simple, yet genius solutions to everyday parenting & baby needs.

Functionality, usefulness & innovation are key for Love To Dream™. It is essential for the brand to offer products to parents that will make their lives simpler & less stressful.

Love To Dream™ devoted all his energy to invent and develop practical and well designed juvenile accessories. Aware of environmental issues, the company strives to offer products made from recyclable and healthy materials for the health of our children.


Produits de la marque Love to Dream