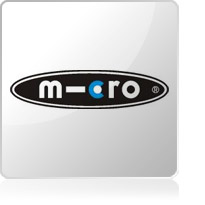 Manufactured in Switzerland, Micro scooters are designed for children and adults who simply want to have fun or use them as an eco-friendly mode of transportation!
Scooters are 100% environmentally-friendly: they do not require fuel to work and do not produce CO2 emissions. This mode of transportation is also good for your health because it requires you to exercise.
Micro offers a wide range of scooters for young children and beginners. All Micro products fold for convenient carrying and storage, at home or in the office.
It is now time to enjoy the beautiful days and choose Micro high-quality scooters to move around!
Produits de la marque Micro