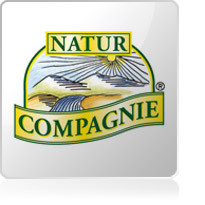 The secret of Natur Compagnie is to offer organic products made from the best raw materials and ingredients.

Natur Compagnie only uses organically grown ingredients which are carefully selected and processed. Everything is done to provide consumers with the best balanced and tasty food!

Natur Compagnie products include vegetable soups, sauces, pasta dishes and many more!


Produits de la marque Natur Compagnie