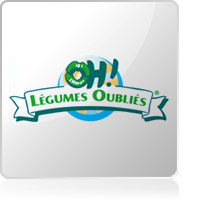 "Oh! Légumes Oubliés!®" was created in 1977 by Bernard LAFON near Bordeaux, France.

In the small farm are grown hundreds of forgotten vegetables, plants and fruits such as wild nettle, dandelion, sorrel, ground cherry or "amour en cage", elderberries, Perigord verjuice, patty pan, red squash, purslane...

All these products are organically grown the traditional way, without any chemical fertilisers or synthetic additives for the sake of sustainable food, diversity and ecological balance! "Oh! Légumes Oubliés!®" is very committed to the preservation of the environment.


Produits de la marque Oh! Légumes Oubliés