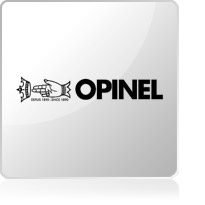 The company Opinel manufactures a complete line of self-named wooden-handled knives since 1890 from its headquarters in Saint-Jean-de-Maurienne, Savoie region, France. The company sells approximately 15 million knives annually.

The Opinel is a popular object used on a daily basis. Its aesthetics and functionality have convinced several generations of users.

Unchanged for over a century, its design is one of the most successful of all times. For this reason, Opinel is recognised by the "Victoria and Albert Museum" as being among the 100 best designs.


Produits de la marque Opinel