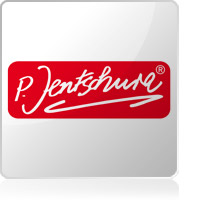 Jentschura International GmbH is a German company that was launched in 1993, created by a pharmacist Peter Jentschura, with the help of his family Jentschura went on to develop his product range all from their pharmacy.

The P.Jentschura brand provides a range of products in the area of alkaline body care and natural nutrition.
P. Jentschura and its Swiss branch export beauty and wellness products to over 25 countries.

P. Jentschura uses raw materials from certified organic farming or that have been collected from the wild to make their natural healthy product range.

P. Jentschura products also contribute to the sustainable protection of the environment and takes measures such as reducing the use of unnecessary packaging to avoid of waste and reduce the negative impact to the environment!



Produits de la marque P. Jentschura