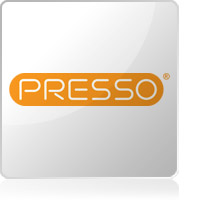 The ultimate machine for every espresso coffee lover!
The Presso is different from conventional espresso makers, in that it only uses as much energy as it takes to boil a cup of water in the kettle.
Designed by Patrick Hunt, Presso's coffee maker has a smaller carbon footprint and lower energy consumption than conventional espresso machines.
Produits de la marque Presso