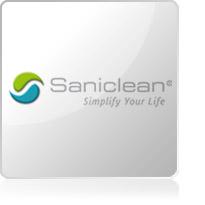 Created in 2006, SANICLEAN was the first company specialising in the design and marketing of Japanese toilets and air hand dryers in France.

The two associated creators of the brand were inspired by a business trip to South Korea, where they had the opportunity to discover this type of product. They then decided to develop this concept in France and nearby countries.

Currently marketed in ten European countries, SANICLEAN products are renowned for their reliability and great value.


Produits de la marque Saniclean