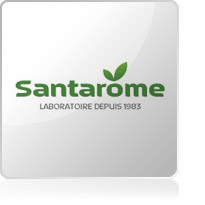 Discover food supplements based on birch sap by Santarome, natural products guaranteed 100% Organic Farming !

Birch is known for its detoxifying propertied for the body. The Birch sap used in Santarome products is organically havested in the heart of the Finnish forest in a green certified natural environment.

The extraction process enables the sap collection and packaging direct from the shaft, without any contact with air. The tree is no gradient. Santarome preserves all its qualities and its full freshness! Naturally, birch sap has a slightly sweet taste, with a subtle wood (smokey) aroma.

Santarome develops products with ingredients that are selected with the utmost rigor: high quality, total absence of GMO crops free from fertilizers and pesticides etc.

They finished products are guaranteed free from chemicals, artificial additives, preservatives and colorings. The brand production is exclusively in France, according to criteria of pharmaceutical quality and performs no animal testing.


Produits de la marque Santarome